Pest Control in the House and Home
Good morning – Good Afternoon – Good Evening
Pests come in all forms; from ants, insects and bugs to mice, rats and other rodents. Birds, squirrels and other pests can be major outdoor nuisances.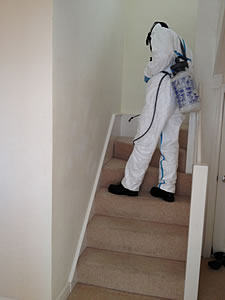 If you think you may have a problem with one of these pests, then don't worry; by the time you have made a call to SCPC, we will have a technician on his/her way to help you.
A Qualified SCPC technician will visit discreetly and will be able to recommend the best solution to your specific problem.
Whether it is a single or set of treatments, with your approval, SCPC will be able to carry out the necessary work to eradicate the concerns you have.
All SCPC staff and technicians are provided with ongoing professional training/refresher courses to ensure that regulations are always met.
All members of SCPC will provide identification to you when they visit your home. We ensure that your safety and security is respected.