Control of Squirrels in the House
Although beautiful to watch, the grey squirrel becomes a pest when it enters your home/ premises. Once it accesses the loft/ attic space, the squirrel then becomes a problem.
Grey squirrels can gnaw through electrical cables resulting in substandard and dangerous electrics.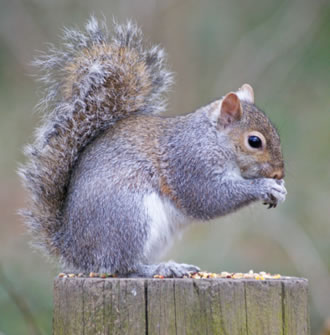 Squirrels are unaware of the disturbance they cause when taking up residence in your home/ premises. The noise repeats each night, and will escalate until the problem has been eradicated.
SCPC technicians are professionally trained to treat the problem and put in place preventative measures; whilst protecting other wildlife.
If you are experiencing problems with Squirrels or other pests then please contact us on 01202 604682 to discuss your specific requirements. Or email us at info@southcoastpestcontrol.co.uk.
We look forward to helping you……….don't leave it to the pests!